EDIT: Winners have been notified! Scroll to the bottom to see.

Episode 2 of Free! -Eternal Summer- is now up on funimation.com/free, and we've got a great contest to celebrate this simulcast for you! We know there are a LOT of Free! fans out there, whether you've been following closely since that initial PV last year or whether you just got into it with season 2 this summer.
We're giving away Free! -Eternal Summer- posters, all signed by producer Masayuki Nishide! These are extremely rare and not at all available in North America. Want the boys of Iwatobi Swim Club on your wall? Show us your love for Free! –Eternal Summer-! We want to see pictures of all the ways you celebrate your fandom.
Do you get with your friends for weekly viewing parties to watch the newest episodes of Free! -Eternal Summer- together? (We do this every week in the FUNimation offices too!) Snap a photo and show it to us! Did you celebrate Haru's birthday last week? Show us how you commemorated it! Did you cosplay one of the Iwatobi or Samezuka characters at a con lately? We want to see your pics! Do you collect official merchandise? Let us see your collection!
If you're not sure what to submit, just snap a picture of yourself watching the official FUNimation stream of Free! -Eternal Summer-,  either on our anime site or via of our apps! Any kind of photo is allowed, as long as it shows off your love for Free! Post your photos on one of the following places:
1) The official Free! – Eternal Summer – Facebook page
2) Tweet your photo to the FUNimation Twitter account using the hashtag #FreeEternalSummerContest, or
3) Post your photo on Tumblr and use the the hashtag #FreeEternalSummerContest
We'll share your pics on our Free! -Eternal Summer- Facebook page and Tumblr, and choose the best entry plus 2 random entrants to win one of these posters!
Click here for complete rules. Contest ends on July 23rd.
Congratulations to our winners!
sarunamirabu:#FreeEternalSummerContest PLZ I devote my life to Free!
raichub: @FUNimation a redo tweet for my contest entry! My ever growing Makoto collection!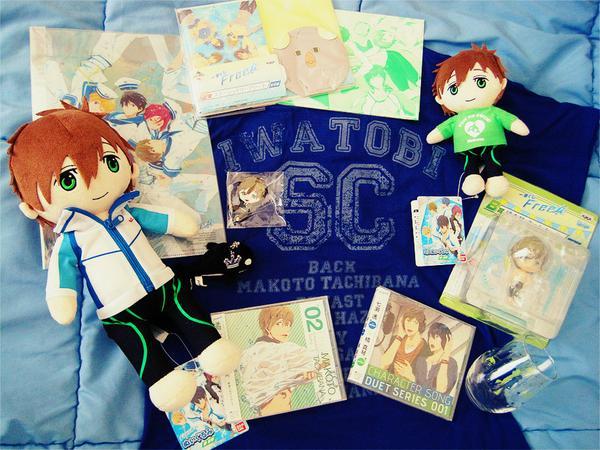 Johnny Bove: