Fatherhood is hard. It's especially hard when your children may grow up with powers or in a world full of danger! It's no secret that anime dads typically aren't the paragons of parenting, but we still want to highlight the men that were there for their kids. This list of anime fathers isn't in any particular order and it also includes non-biological fathers.
All Might
My Hero Academia
Although All Might isn't a literal father to anyone, he is seen as a father figure through the land and the school where he teaches. Known as the strongest of heroes, all people, especially the youth he mentors, look up to him and his example of strength and devotion. Although he can let his emotions get the better of him at times and sometimes he overextends his efforts, he gets the job done in teaching the future generation what it means to be a true hero and he manages to protect everyone.
Joseph Joestar
Jojo's Bizarre Adventure: Stardust Crusaders
The whole 3rd season of Jojo's Bizarre Adventure centers around the lengths that Joseph will go to save his daughter who has been afflicted with a mysterious curse. Without getting too deep into the story, he and his grandson, Jotaro, travel the world amidst assassins who aim to stop them in finding the cure. Although he can be brash and at times too much of a jokester, he keeps his sole focus on finding the cure for his ailing daughter.
Lord Death and Spirit Albarn
Soul Eater
Both of these entities are some of the strongest guardians in the land, but they maintain goofy exteriors to not seem threatening to their own people and the kids they watch out for. They are always on the lookout for the good of their own kids and the people they protect. Although they can seem flippant at times, they maintain their roles as teachers, protectors, and fathers.
Akio Furukawa
Clannad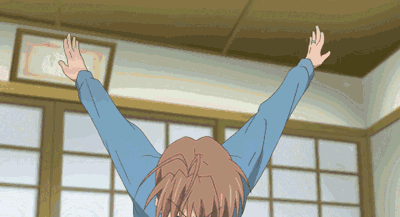 Here we have another serious-when-he-needs-to-be dad that is often goofy and outrageous, but just the guy who is whatever his family needs him to be. He is very protective of his only daughter who can be very ditzy and unfortunately sickly, but when the family grows, he spreads his protective wings in his own signature fashion.
Kumatetsu
The Boy and The Beast
In a very unlikely pairing, Kumatetsu, the beast, becomes an unwilling and nearly unfit for the grieving young human boy he dubs "Kyuta". However through time, the two become a strong family unit that trains together, protects each other, and looks out for each other. Although Kumatetsu can be very hardheaded, stubborn, and very emotional, he looks out for Kyuta and builds him to be a very strong fighter.
Kawachi Dakichi
Usagi Drop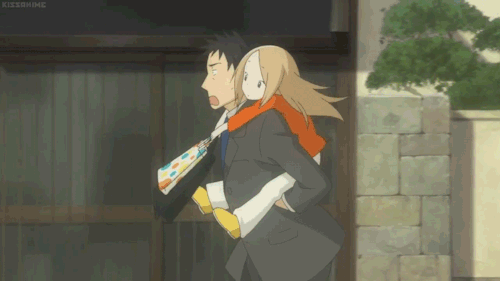 This man gets props as he went very quickly from a nonchalant bachelor to a caring and loving caretaker of a 6-year old girl. Through a series of interesting events, this man with no responsibilities or immediate family to take care of steps up and takes in an illegitimate and hidden child after the death of the family patriarch. He transforms his life very quickly in order to give this girl a normal life.
Maes Hughes
Fullmetal Alchemist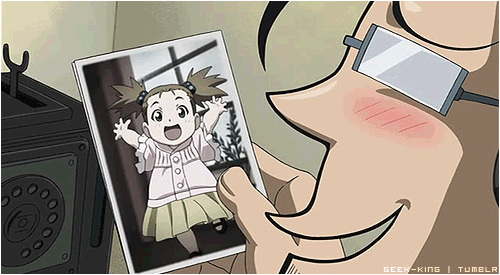 It'd be pretty criminal not to put one of the most zealous and caring of anime fathers on our list! If you interact with this family man, you'll be getting an earful about his wife (and more about his precious daughter) whether you wanted to or not. He's equipped with pictures of his family on every occasion.
Piccolo
Dragon Ball Z
We could highlight the well-known fathers of the series like Goku, Vegeta, Krillin, and even Mr. Satan, but we want to show off a lesser thought of father. Piccolo has never fathered any kids himself, but he has always (well… for the most part) looked out for the kids of the series. He began or furthered the kids' training in defending themselves, protected and has sacrificed his well-being for the kids, and he's willing to show a more "gentle" side to the kids.
Who are your favorite anime dads on this anime list? Let us know in the comments!