If you've been keeping up with our current simulcast season, you may have enjoyed one of our current shows, planetarian! Did you know this show originated as a visual novel published by our friends over at Sekai Project? They're also responsible for publishing the visual novels of some shows such as Clannad!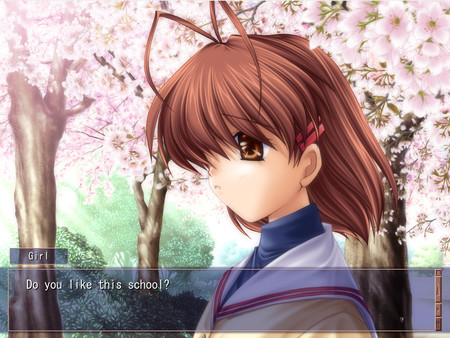 Whether it be a political crime story or a horror-themed nightmare, the appeal of visual novels lies in their ability to focus on an amazing concept or plot and deliver a full story within an anime-caliber framework that delivers complex themes and emotions. You can see this shine through with some of the more popular novels such as The Fruit of Grisaia, G-senjou no Maou, and Narcissu.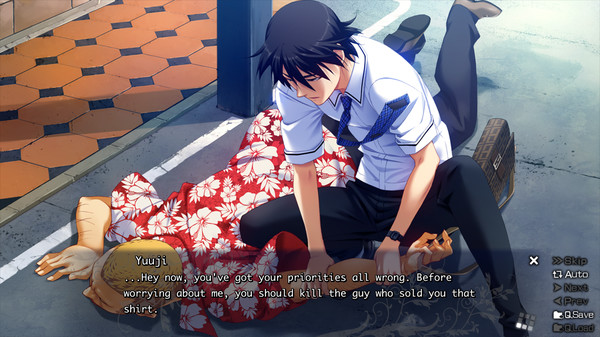 Visual novels are like a click-through version of a book with anime style imagery. However, unlike a book there are branching paths and choices you can make that affect the outcome of the story. The anime version of these novels only show one of these paths. For example, In the anime version of Clannad you see Tomoya with Nagisa; in the visual novel you can choose which girl you believe fits best and can follow that route to see how all of their relationships change and blossom. It's these multiple pathways that make fans want to come back and play them over and over again.
In the case of planetarian, which is technically a kinetic novel, you do not get these choices. Kinetic novels guide you through the story as the writer intended without giving you the option to change events. Meaning, it didn't matter if we were reading the visual novel or watching the anime, the story was always going to leave us an emotional mess.
If you've enjoyed watching our simulcast of planetarian this season be sure to check out our broadcast dub Thursdays at 12:30pm ET! Thanks to our wonderful friends over at Sekai Project we will also be holding a special steam key giveaway for the planetarian visual novel! You'll have a chance to win a Steam copy of planetarian ~the reverie of a little planet~. All you have to do is retweet/reshare our giveaway and 5 lucky winners will be selected on Thursday, September 1st at the last Broadcast Dub episode!