This recipe was brought to you by Tales of Zesitria the X superfan and Funimation copywriter, Lauren Hill! See her other Tales posts here where she explains what the Tales series is about here, here, here, and here!
After a long day of purifying the world, it's always good to settle in with a big plate of Mabo Curry! And the entire Tales of
series would agree. If there's one thing that'
s 
constant in the games, 
it's that you 
are bound to learn a recipe for Mabo curry 
"
something.
"

This is definitely true in 
Tales of Zestiria, 
the same game 
Tales of Zestiria 
the X 
is based on! Whether 
it's the Mabo curry buns made by Rose or the delicious Mabo curry tofu dish you enjoy when resting at an inn, this dish is a staple. In fact, in the 

newest game, 

Tales of Berseria

, it's little Laphicet's favorite!

  
What is Mabo C
urry?
It's a flavorful dish made up
 of Chinese and curry spices that is 
sure to give your tongue a tingle. Curry is actually a staple meal for a lot of people in 
Japan so you've probably seen it served in a lot of other anime series!
So, let's tackle this tasty treat.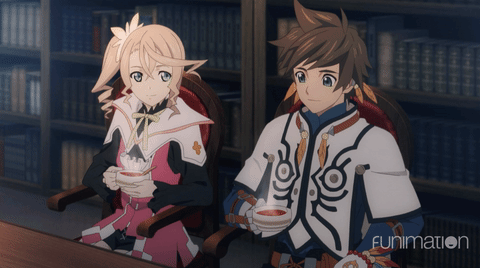 What you'll need: 
The powers of the Shepherd 

1 tsp cornstarch 

1 tbsp cold water 

½ lb ground pork (you can leave out if you prefer no meat!) 

1 tbsp vegetable oil 

1 tbsp minced garlic 

1 tbsp minced ginger 

1 16 oz package firm tofu, cut into 1 inch pieces 

5 tbsp soy sauce 

2 tbsp hot bean sauce 

1 tsp white sugar 

3 green onions, chopped 

1 tsp sesame oil 
What to do: 
First, mix your cornstarch and water in a small bowl and set aside. Then, heat up your 
skillet on medium-high heat and begin browning the ground pork. This should only take 
about 5 minutes, 
and when you're done, be sure to drain the fat. Let it 
rest when done. 
In a large skillet or wok, heat your vegetable oil on medium-high heat. Add the garlic 
and ginger and cook until their delicious flavors become fragrant
—
this should happen in 
1 minute
. Wipe that drool away because we're getting close to putting it all together!
Stir in your tofu and let it cook for 2 minutes, then stir in soy sauce, hot bean sauce, and 
sugar. Next, add your cooked pork and green onions. While the ingredients cook 
together, sprinkle in your cornstarch and water mixture, and stir until thickened. Add the 
sesame oil, 
and you'
re all set. Serve over rice for a complete and filling dish. 
Once you take a bite, you can consider your status ailments healed, your party buffed, 
and ready for the next random encounter!
Looking to make it a touch ZESTier spicier? Well, 
if you don't have a snarky Earth Seraph to help out, just add Sriracha or Sambal to the mix! Nothing like adding a little 

heat to get your party's butt in gear.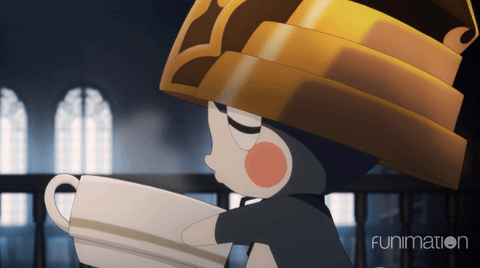 You know what goes great with this delicious dish? All the action of 
Tales of Zestiria the 
X
—
streaming on FunimationNow!
---