Get a bod like a god with Yato's unique workout! Yato, the protagonist of the Noragami series, may be a calamity god, but his flailing and temper tantrums seem less than divine. Follow his example with this workout routine below and we'll have you looking godly in no time. And don't forget to pick up season 2, Noragami Aragoto, on Blu-ray/DVD Combo today!
Warm ups
Before any work out, you've gotta warm up those muscles—or lack thereof. Let's begin with some simple moves.
Reach for the offering!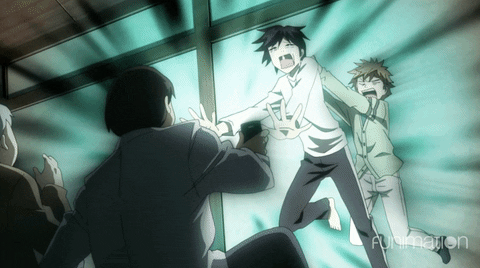 5 reps for each arm for 3 minutes.
It's important to get those arms stretched out, but keep the flailing down to a minimum.
Look up at the gods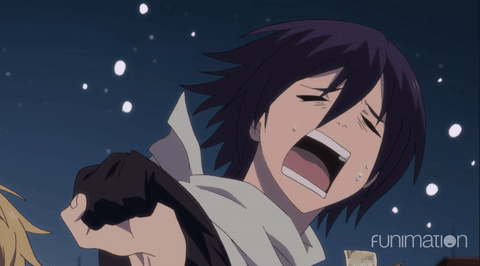 Roll your neck right, then left for 30 seconds each.
Nothing worse than a stiff neck, so be sure to work it out before doing anything extreme. W-Wait wipe those tears! Working out isn't THAT bad.
Prepare for prayer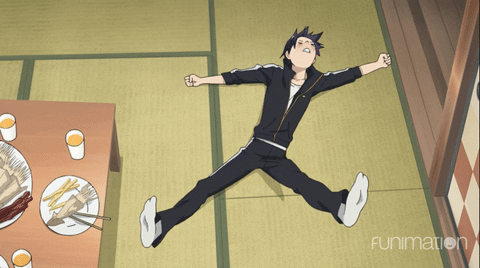 Synchronized arm and leg stretches for 10 minutes or until calmed.
Get your blood pumping with Yato's specialized calisthenics. What? No! This isn't a temper tantrum—it's exercise.
Strength Training
Looking to get your strength in order? Then there's only one thing you need to focus on!
Squats of Shame
5 sets of 20 squats 
Squats! Now jump in that can and give me 5! Of course this is a legitimate move.
Cardio
Everyone needs a good cardio workout! So let's get your heart started with these Yato signature moves!
Climb to the shrine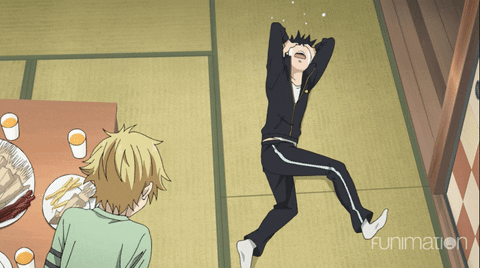 Go as fast as you can for 2 minutes!
Get your cardio started with some air cycling! C'mon, move those legs—what, no don't cry about it!!
The 5 Yen Beg 
Roll right and left 10 times—watch out for carpet burns!
Get your entire body warmed up with this famous Yato tactic. You can really feel the burn!
The Regalia Rush Got some unwanted fat? Burn it off with full body shadow fencing!
Go hard for 7 minutes or consider yourself useless! Swing away at the demons that haunt you—err I mean work that body!
You can catch all of Yato's unique workout tactics and more in Noragami Aragoto! Available now in standard and Limited Edition.
---