Hey there, Heroes! Funimation is kicking off a Hero Festival of our own, and this is the first event! Every couple of weeks on Inside the Episodes for My Hero Academia on FunimationNow, we'll be highlighting a charity we believe is worthy of your attention and your assistance, and each one will be an opportunity for you to show us how much of a Hero you can be. Be A Real Life Hero!
First up is an incredible organization called Share the Meal!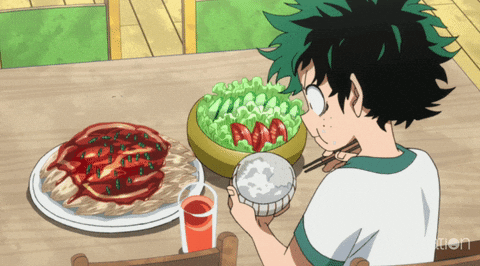 ShareTheMeal is an initiative of the United Nations World Food Programme (WFP). WFP is the world's largest humanitarian agency fighting hunger. Each year, WFP reaches 80 million people with food assistance in around 80 countries. WFP is 100% voluntarily funded, so every donation counts. WFP's administrative costs are among the lowest in the non-profit sector – with 90% of donations going directly to WFP operations that are building a world with zero hunger.
It's incredibly easy to Share the Meal. All you have to do is sign up for the app, then donate $0.50 every time you sit down for a meal… or every time you turn on an episode of My Hero Academia… and that $0.50 will feed one child for one day. Truly. That's all it takes. Make sure you tag #Funimation as your group and we'll be able to see you for the Hero you really are.
Click here to watch Colleen Clinkenbeard, ADR director for My Hero Academia and voice of Yaoyorozu talk about her passion for this initiative.
---