New cast announcement time! We recently announced a new home video release of Myriad Colors Phantom World on Blu-ray and DVD combo pack, with a limited edition, all coming out November 21. Fans of other Kyoto Animation shows like Haruhi, Free! or Amagi Brilliant Park can expect amazingly dynamic animation and cute characters, but even if you're not familiar with KyoAni works, this one's a fun and adventurous magical comedy. Check out the cast below!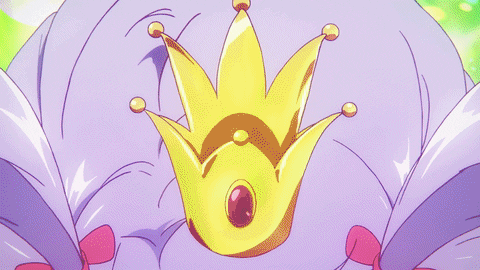 CHARACTER

CAST

Haruhiko Ichijo
Micah Solusod
Mai Kawakami
Amber Lee Connors
Reina Izumi
Natalie Hoover
Koito Minase
Jeannie Tirado
Kurumi Kumamakura
Tia Ballard
Ruru
Jad Saxton
Arisu Himeno
Carli Mosier
Haruhiko's Mom
Lindsay Seidel
Haruhiko (child)
Apphia Yu
CREW
ADR Director
Jerry Jewell
Synopsis:
Bounce into Kyoto Animation's new action-adventure series filled with cute girls, menacing phantoms, and the dangers of the human mind.
Things that go bump in the night, the seeming nothingness your cat stares into—what if something was there and what if you could see it? In Haruhiko Ichijo's world, that's the reality. After an experimental virus altered human brain chemistry, people began seeing "phantoms"—creatures once thought to be mere imagination. Most are harmless, but for the few that cause trouble, it's up to those with special abilities to stop them.
Haruhiko, along with his fairy-phantom companion Ruru, and the brash yet vivacious Mai are part of the Phantom Hunting Club at Hosea Academy.
Though their abilities are impressive, they're kind of the worst team—until they recruit a few fresh faces! With phantom-eater Reina, the cool and powerful Koito, and the adorable Kurumi on their team, the girls and Haruhiko are ready to take on any phantom. But when it comes to facing creatures born of the human mind, what dangers await?