It's that time again– check out the brand-spankin' new home video limited edition sets we have for April! Here's a special sneak peek of what special items and upgrades you'll receive for both High School DxD Hero (Season Four) & Golden Kamuy Season One.
---
High School DxD Hero (Season Four)
Get an eyeful of scintillating new content and bonus items in the Season Four Limited Edition of High School DxD, High School DxD Hero!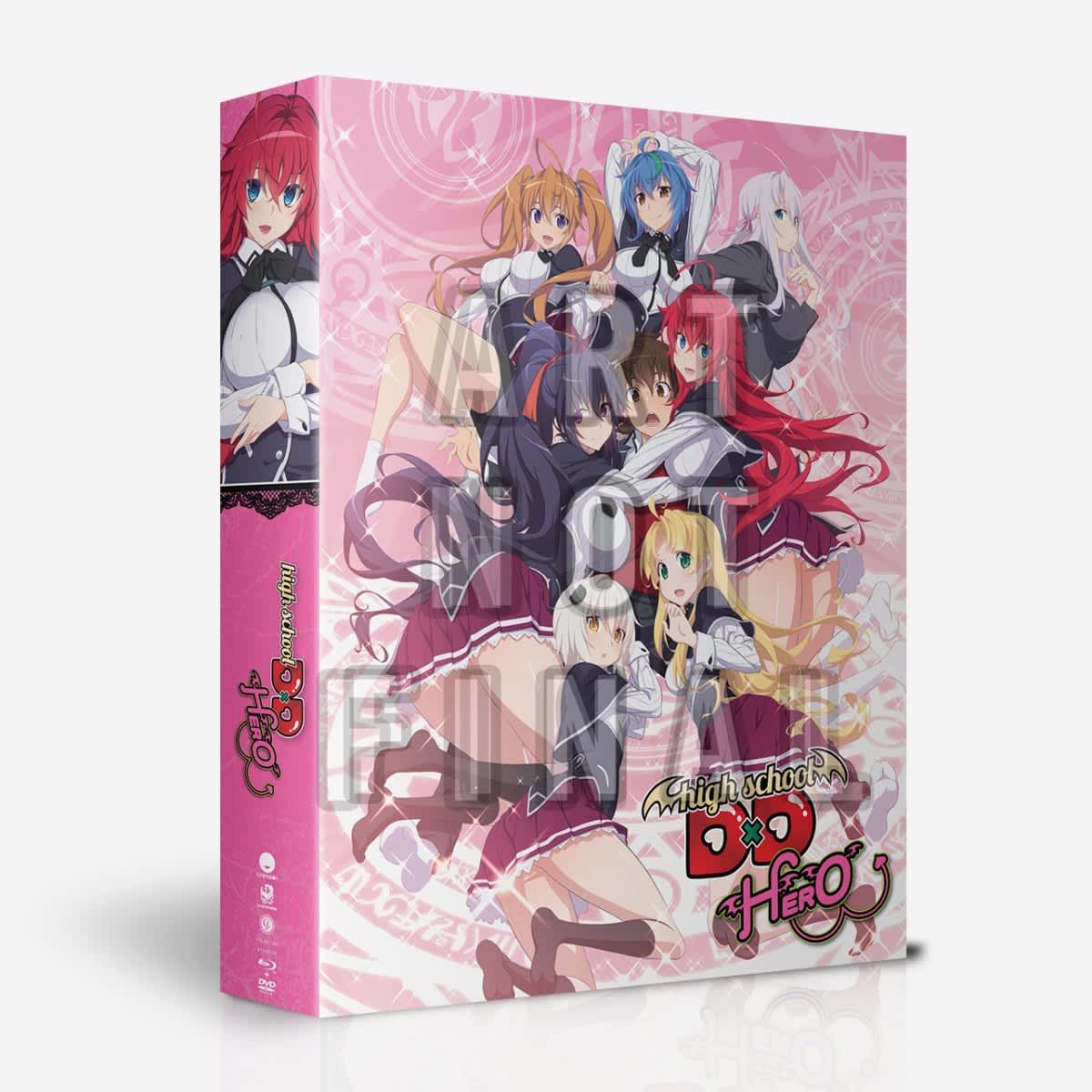 Due to the unprecedented support of North American anime fans, our friends at Kadokawa reached out to offer bonus content that we've never had the opportunity to include before! As a result, this set is chock full of smoking hot artwork, including a fabric poster boasting a never-before-seen steamy car-wash scene, inspired by the ending song sequence, custom drawn for Funimation and exclusive to this set- meaning that this piece of artwork cannot be found anywhere else! You can see below the various stages of creating this exclusive artwork, from the initial sketch done by Funimation's in-house to the Japanese studio's rough draft to the final version:
We're also excited to announce that this limited edition includes a translated light novel—in English—originally only from the Japanese home video release, so you can experience this important part of the story!
This set also includes lots of alluring artwork of the lovely ladies, like a set of topless art cards featuring exclusive images from the Japanese release, and a comprehensive art book packed full of uncensored illustrations and high res eyecatch art to get hyped about. This is truly a feast-for-the-eyes collection you won't want to miss! Please note that both of these items include uncensored nudity and this set is NOT appropriate for underage audiences.
Finally, the entire thing is housed in a beautiful chipboard box with art of Rias and Akeno. This art is really special–we received special permission from the Japanese creators to include this, originally used on the Japanese box, but please note that it opens on the left instead of the right, following Japanese style. We did not want to flip the artwork, which would destroy the integrity of the original image, so think of this like an unflipped manga volume. Although we're ecstatic to bring you this artwork, we also know that shelf look is important to many of you as well, so the set also includes a paper slipcover that is styled more like the previous three seasons' releases, for those of you who prefer consistency on your spines on shelf.
Limited Edition includes:
12"x16" fabric poster featuring a custom artwork exclusive to this limited edition
Hardcover 60 page art book including character designs, detailed sketches and uncensored artwork
The translated light novel from the Japanese release
A set of four titillating art cards
Collectible rigid box with soft touch finish and paper slipcover
Extras:

Episode 5 Commentary
High School DxD: Boobies & Heroes
Episode 11 Commentary
Web Previews
Textless Opening Song "SWITCH" Ver. 1
Textless Opening Song "SWITCH" Ver. 2
Textless Closing Song "Even Though You Aren't Popular (`;ω;´)"
Trailers
---
When war veteran Sugimoto stumbles across part of a treasure map, things get deadly. The map is divided among several escaped convicts, and this battle-hardened soldier isn't the only one who knows it.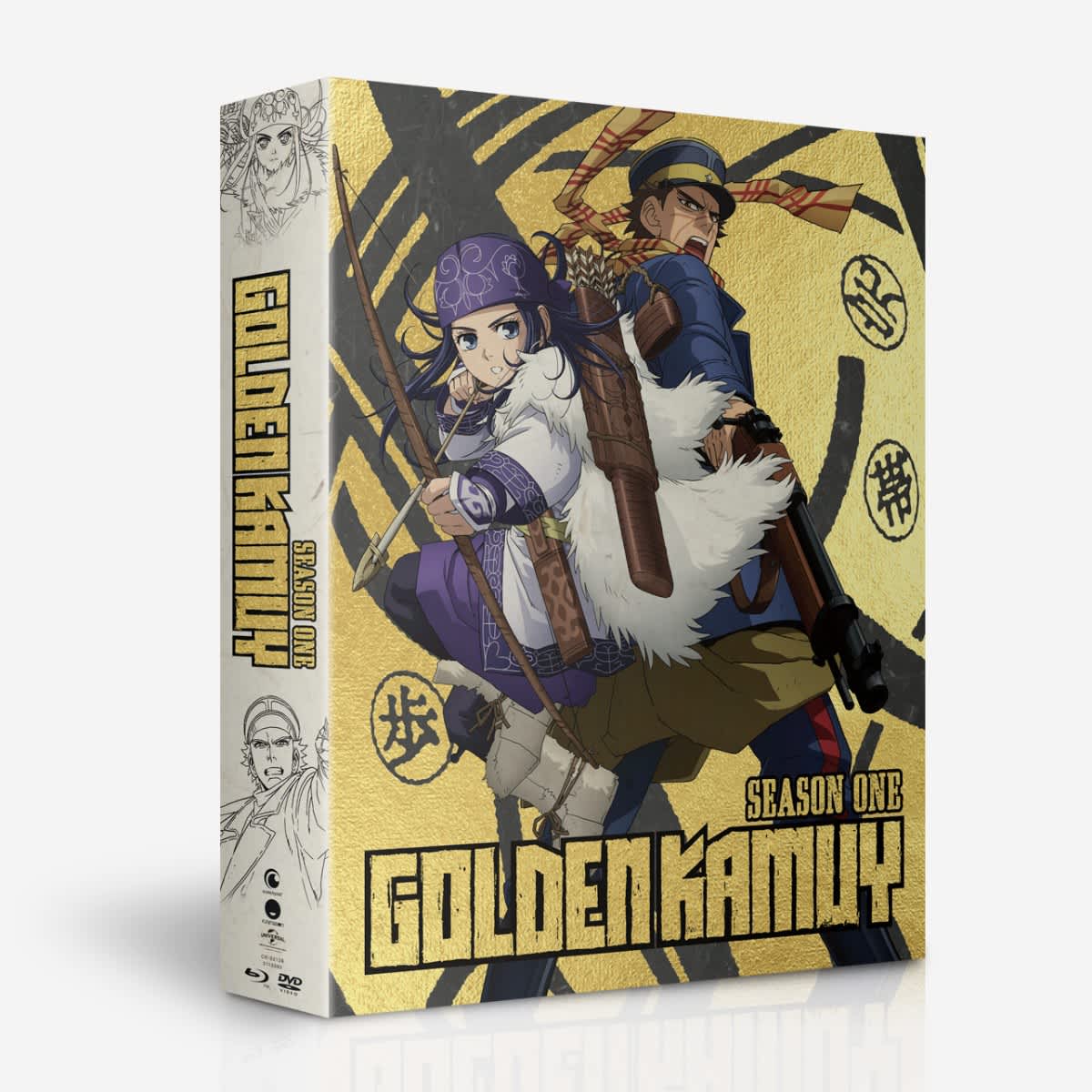 In this Limited Edition:
–Chipboard box with specialty foil print
–Commissioned art card by Character Designer Kenichi Ohnuki. A special few are signed. Selection is random—good luck!
–Gift With Purchase: Zinc-alloy coin with brass finish. Asirpa coin only available through Funimation, Sugimoto available through RightStuf. (Limited availability, while supplies last)
–80-page artbook discussing Ainu culture and language, plus interviews with Japanese cast and crew.
Extra Features:
12 "Golden Travelogue Theater" animated shorts, original Japanese commercials, Episode Two commentary, textless opening and ending songs.
Looking for more anime merch? Check out our store!