When Funimation released the home video for Re:ZERO -Starting Life in Another World- Season 1 Part 1 in 2018, there were reports and complaints about the video quality and the banding artifacts on the Blu-ray discs. After investigating with the licensor and Crunchyroll, we confirmed that there was a discrepancy between the materials we were instructed to use for the release, versus the materials that were actually intended for home video usage in our market. We have been discussing with the licensor and alerted them of the issue. We now have the correct materials in hand.
So now what? Because we want to make sure the fans of Re:ZERO have the best quality Blu-ray product for Season 1 Part 1, Funimation is offering a Blu-ray disc replacement program for Season 1 Part 1 home video release because of our mistake. We absolutely made sure to use the best available video materials for the upcoming Re:ZERO Season 1 Part 2 home video product, which releases February 5, 2019. No need to worry about that release!
This program starts today and will be available until October 31, 2019 in United States and Canada. Funimation will begin mailing the new Part 1 discs in March 2019, and in the meantime, you can start the process of requesting for your new discs today.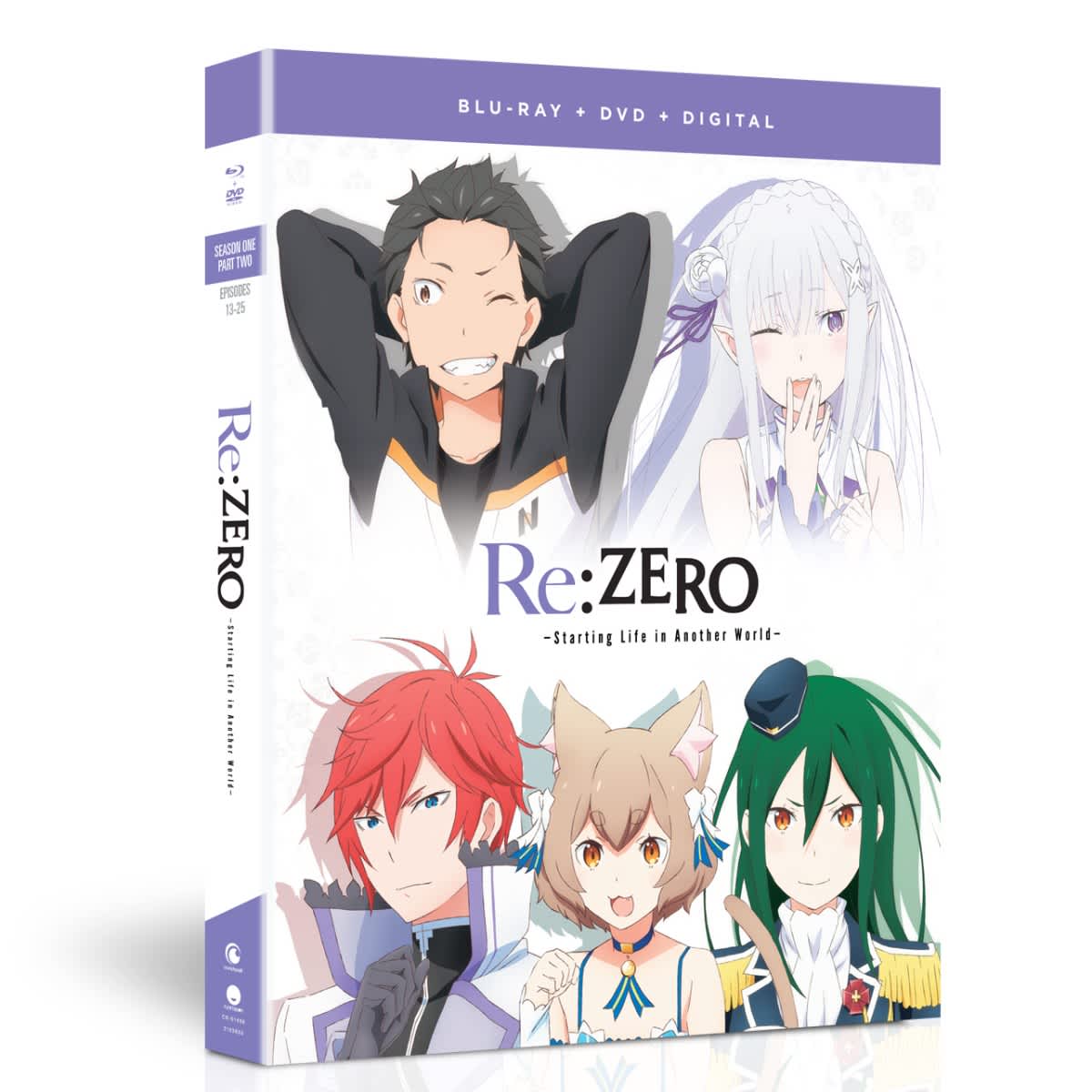 Here are the details on how to obtain your new mastered discs!
Please submit an email to funimationstore@funimation.com with the information below:
Email subject must include: ReZERO.
Please request for a new set of Blu-ray discs for Re:Zero Season 1 Part 1.
Required information in the body of the email for redemption:
Name:
Mailing Address:
Email Address:
Our Customer Support will provide you a return authorization number that you will need to include when mailing your Blu-ray discs along with the mailing address. Once you have received your reference number and the mailing address, please pack your existing Blu-ray discs for Part 1 with paper or plastic disc sleeves and send them as your proof of purchase (no paper receipt require). Funimation will not pay for the return shipping fee, so one of the cheaper options for mailing is Media Mail via USPS (US Postal Service). You can find more details on Media Mail in the link towards the bottom half of the page.
Funimation will mail out the new discs to customers that have followed the above process starting March 2019.
If you are still interested in purchasing Re:ZERO Season 1 Part 1 Limited Edition or Standard Edition, please make sure to check your discs for any video quality issues after purchasing. If you experience any issues, please follow the process above to receive the new discs.
| | |
| --- | --- |
| | |
Rest reassured that we are taking action to correct a mistake on this home video release. Also, we want to thank all of the fans for being who you are and letting us know when our product is not satisfactory. We strive to produce and deliver the best products for all anime fans, and we apologize for the inconvenience that this home video release has caused.
Thank you for your patience and for your support! You should be watching.