Welcome to Quirks & Questions, a weekly letters column where you, a My Hero Academia fan, write into Funimation (that's us) about all things related to your favorite superhero anime.
Have questions about what's happened so far on My Hero Academia? Want to share your love for the characters of the show? Just want to rant about what makes the series so great? We want to know!
Every week, we'll answer a handful of your letters on the Funimation Blog, so be on the lookout because your question might just get an answer!
---
Brooke asks: "What's Bakugo's favorite thing to watch?"
Ah, everyone's favorite very angry boy. While we don't know for sure what Bakugo spends his time watching, we'd have to guess it's somewhere between WWE re-runs and chalkboard ASMR playlists on YouTube.
Isn't that the opposite of ASMR?
Also, given his catchphrase, maybe he really enjoys the Final Destination movies? There's a lot of "DIE!!" in those…
---
stephanie asks: "How excited are you for Season 5??? 1-10"
Oh, we love this question. Why? Well, because number scales just aren't enough to answer this one. Because when life gives you a 1-10 scale, you know you have to GO BEYOND!
You know, as in beyond a 10, because we're way more excited than that. Seriously, though, we can't wait to see the heroes of Class 1-A face off against Class 1-B!
---
Joe asks: "Will Cleveland from hit show Family Guy make his appearance in Season 5 of My Hero Academia?"
Nope.
---
laflame35_1 asks: "If John Cena had a Quirk, what would it be?"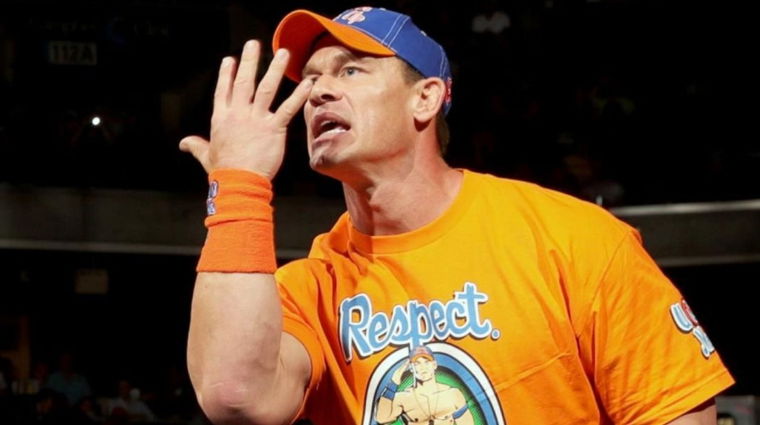 John Cena, the Wrestling Hero! Quirk: Can't See Me.
You know, probability invisibility. Or maybe being a pretty great actor? Seriously, this guy is great in everything.
---
😛 asks: "hawks hawks hawks hawks hawks hawks hawks hawks hawks hawks"
Absolutely. We agree.
---
mery asks: "do you ever think about what a world would be like with superheroes? 😅"
Oh, all the time! It's fun to imagine a world where normal people can have these fantastic powers like flight, super strength or the ability to transform into a dolphin and explode. OK, we just made that one up.
The good news is that we do have some serious superheroes here in real life! Olympic athletes, frontline healthcare workers, activists; etc.
That's definitely worth celebrating!
---
That's it for this week's Quirks & Questions! We'll see you next week. Until then, catch up on My Hero Academia Season 5, right here on Funimation.
---
---
Ready to join the Funimation family? Sign up now and never miss an awesome content drop.
Looking for the latest in anime news, memes and more? Follow Funimation on Facebook, Twitter, Instagram, and YouTube.
Love creating content about anime? Pitch us a feature for Funimation Editorial!