Welcome to Quirks & Questions, a weekly letters column where you, a My Hero Academia fan, write into Funimation (that's us) about all things related to your favorite superhero anime.
RELATED: Quirks & Questions: Does Bakugo Get Mad When He Wins at Video Games?
Have questions about what's happened so far on My Hero Academia? Want to share your love for the characters of the show? Just want to rant about what makes the series so great? We want to know!
Every week, we'll answer a handful of your letters on the Funimation Blog, so be on the lookout because your question might just get an answer!
---
Rhos asks: "Where did Dabi get his piercings from?"
Unfortunately, there's no way to know for sure. But Rhos, look, there is an educated guess we could make here based on how our own complex world operates.
When you need a piercing and live within 10 miles of a shopping mall (or a Walmart apparently???), where do you go? That's right: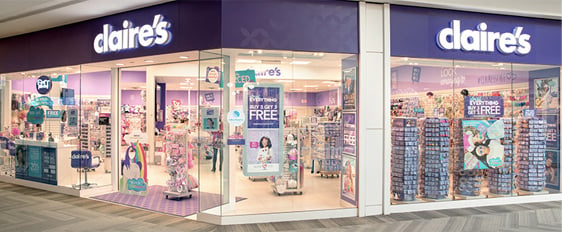 ---
toast asks: "Thank you for being the only show with Mirko. Amen."
Fantastic question, toast! And while we appreciate the thanks, the true thanks goes to the incredible work of the legend himself, Kohei Horikoshi. We also very much love Mirko and hope to see more of her!
---
RebornWeeb asks: "Do you think Tsuyu has ever had a pet frog?"
What's with all these wild existential questions lately? I mean, seriously.
But the real answer from us is a big ole ¯\_(ツ)_/¯. But that's not fun, so we like to think that maybe she had one when she was younger! Pet frogs are super cool, and they're adorable.
---
Floor Cult asks: "Is Tokoyami a bird man or a man bird?"
What did I say about existential questions??? Not answering this one.
Idk it seems like maybe he's a bird man…
---
That's it for this week's Quirks & Questions! We'll see you next week. Until then, catch up on My Hero Academia Season 5, right here on Funimation.