It's Funkoween! But really, we're just excited that one of the announcement from Funko's annual celebration is that a line of Demon Slayer: Kimetsu no Yaiba Funko Pop! figures are officially on their way!
Funko dropped the news on Tuesday with IGN, showing off what the line will entail when it releases later this year. And guys, these Funko Pop! figures are pretty adorable.
RELATED: SEGA Releasing Demon Slayer Game in English as Demon Slayer -Kimetsu no Yaiba- The Hinokami Chronicles
The lineup includes standard releases for Tanjiro, Nezuko, Inosuke, Zenitsu and Muzan, as well as a special Funko Pop! Moment featuring Tanjiro's fight against Rui. And things get wild from there.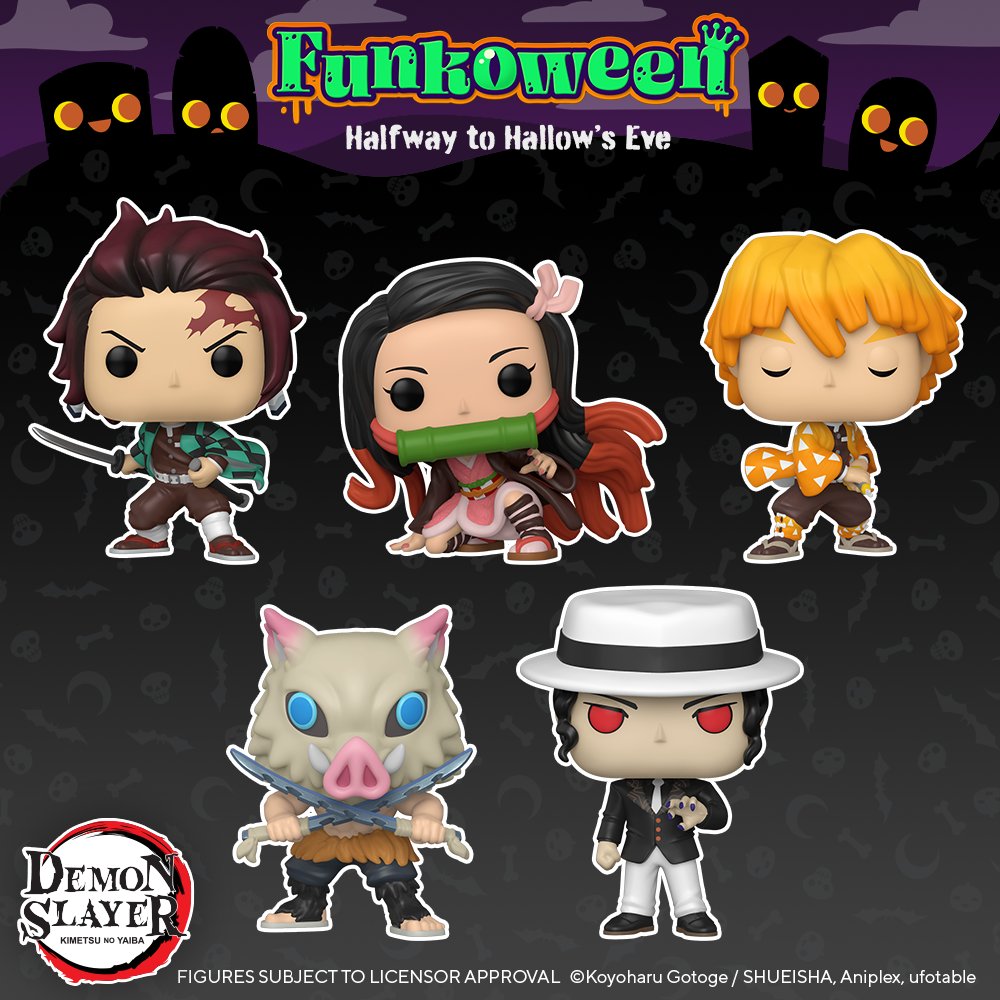 Entertainment Earth will have an exclusive Giyu Tomioka figure, while Box Lunch will have exclusives that include Nezuko coming out of her box and Tanjiro utilizing his iconic Water Breathing Technique (that glows in the dark!).
But wait, there's more! Hot Topic will have a special Tanjiro figure with him wearing Sabito's mask, Chalice Collectibles has a leaping Flocked Inosuke, with a special, unmasked Chase variant, and Galactic Toys has a limited edition Tanjiro performing his Hinokami Kagura. That one has a Chase variant, as well.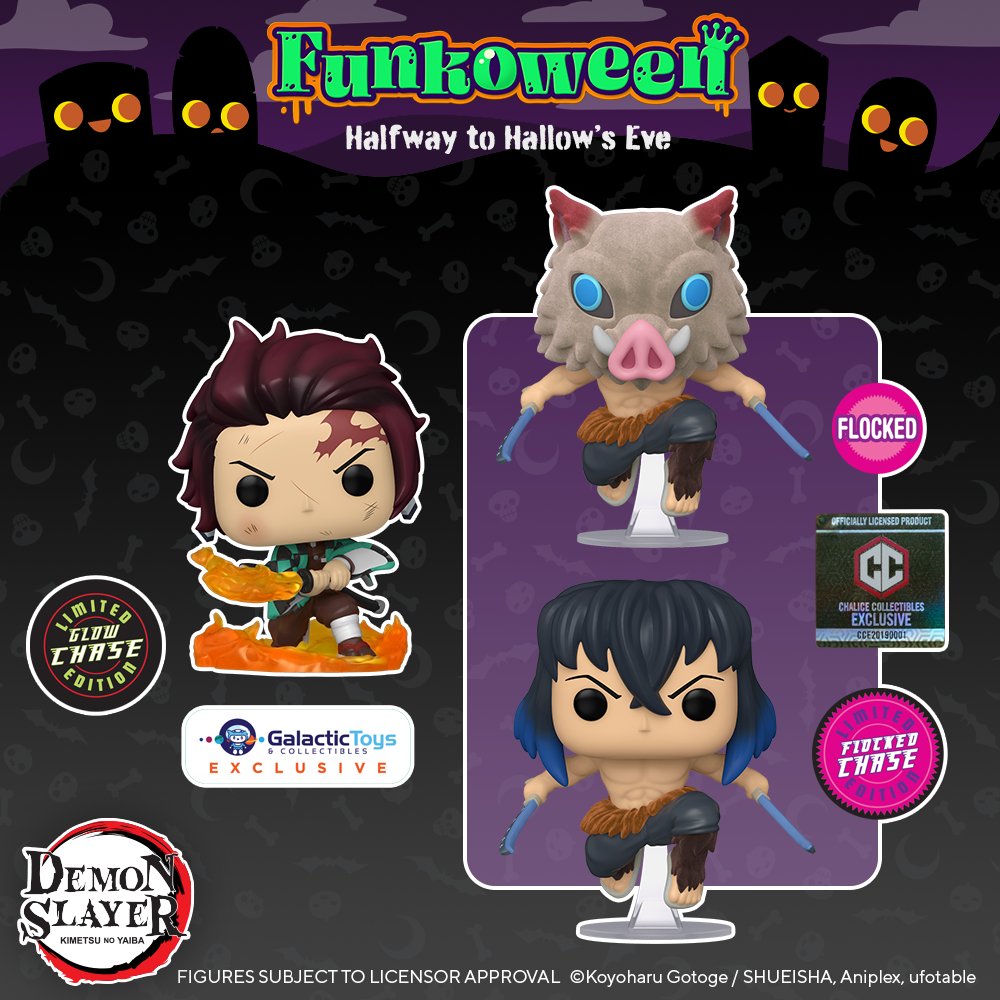 Phew, that's every one we could find, and yes, we already want them all.
RELATED: Which Demon Slayer: Kimetsu no Yaiba Character Are You?
Which will you be picking up when the Demon Slayer: Kimetsu no Yaiba Funko Pop! figures drop later this year? Share this post and let us know! And stay tuned to Funimation for the latest news on all things anime, this season and beyond.
UP NEXT: Demon Slayer -Kimetsu no Yaiba- The Movie: Mugen Train Becomes #2 Anime Film in U.S. Box Office History